MAF Bike Adventures 2022
About
Each year, Club members participate in cycling trips and one-day events. In some of these, MAF "event coordinators" act to organize participating Club members so they can learn who is attending, share rides, make rooming arrangements, etc. Participating members make registrations and travel arrangements individually, notifying the MAF event coordinator if there is one. If you wish to serve as the MAF coordinator for an event, please notify the Bike Adventures Coordinator. You need not be the coordinator of the event to have it listed here, but if there is an event coordinator, that person's email should be listed. Note: when an event is not sponsored by the Club, the Club's insurance coverage does not apply. Check with the sponsor of the event to learn whether participants are covered.
MAF Events
The Club organizes events that are restricted to club members and their immediate families. (Examples are the Lehigh Valley Trail Ride, the Lake George Tour, and the New Member Ride & Lunch). Non-members of the Club may participate in Club trips by joining the club for one year. These Club-only events are listed on this page and on the ride schedule.
Share your experience
If you have gone on a Bicycle Adventure and would be willing to share your experience with the Club, please send the Bike Adventures Coordinator a brief writeup (photos encouraged). These will be submitted to the Newsletter editor and published as space permits.
Travel Considerations
This pertains to tips and information that you may find useful in planning for and arranging bike trips. Feel free to download and share anything you see here. If you have any questions or comments, or wish to add your own helpful hints, contact the Bike Adventures Coordinator.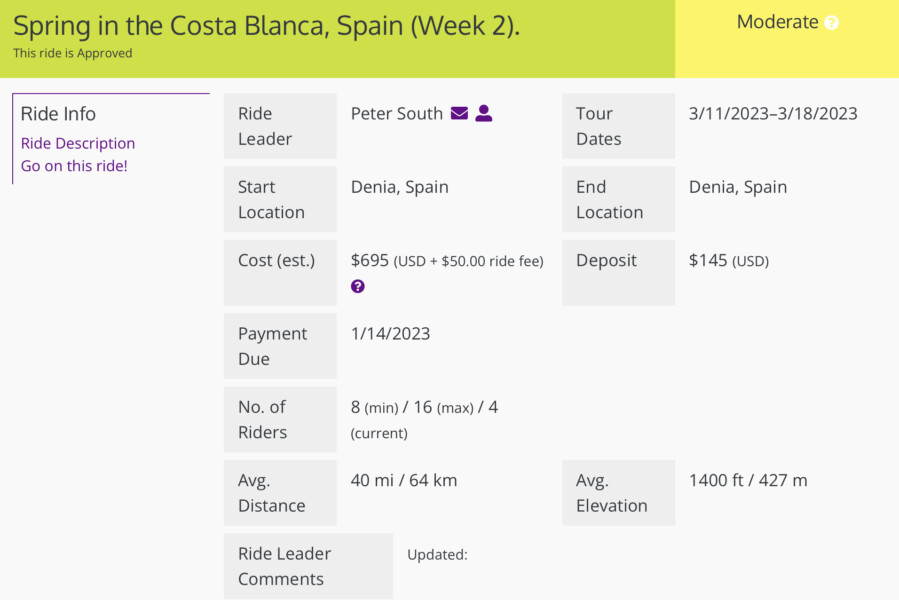 March 11 @ 8:00 am
-
March 18 @ 5:00 pm